Love the way these unicorn pattern safety gears on Zelah!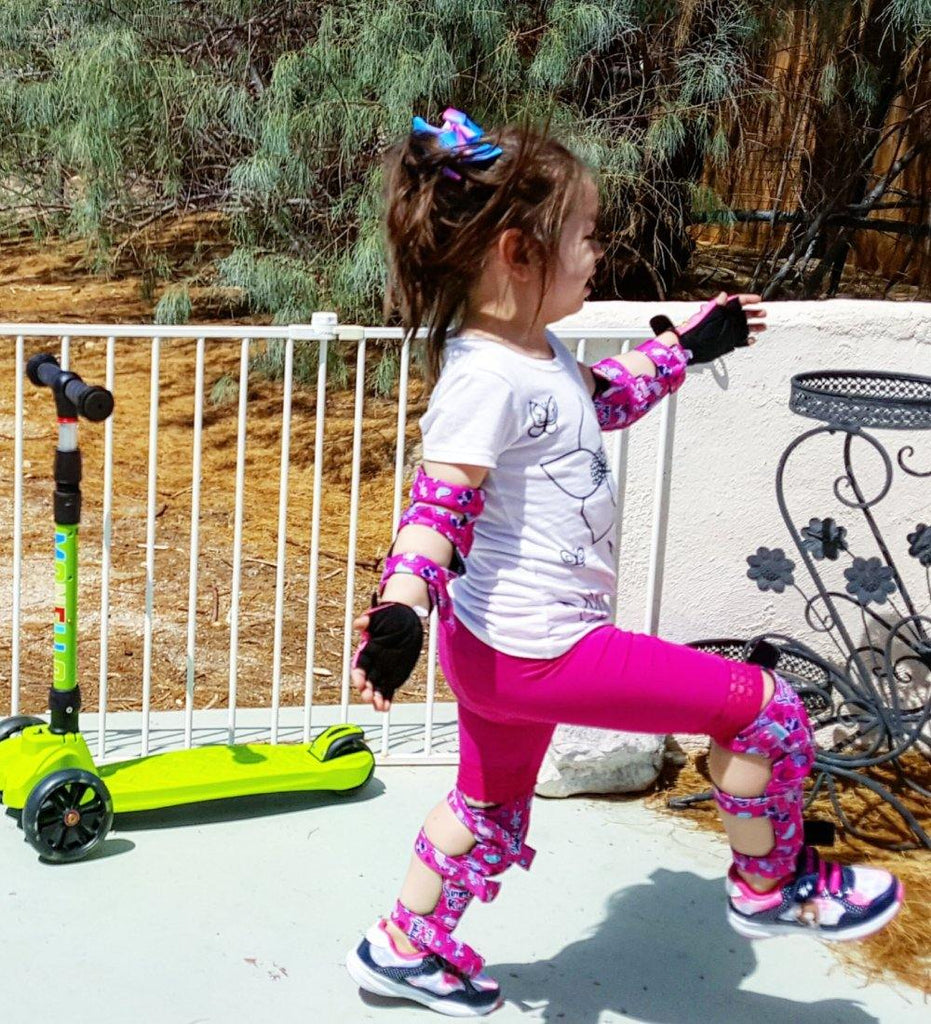 Article Credit by Shannan 
I love the way these adorable unicorn pattern #simplykids kids knee & elbow pads look on Zelah! The set also comes with adorable little bike gloves, stickers and a mesh carrying bag. This is the perfect little kids protective gear for riding scooters, roller-skating, biking or just about any activity where kids have a risk of falling. They have a comfortable 3-layer design & neoprene to absorb impact. Plus the soft design allows the pads to cover more skin area but still fit well.
SimplyKids also has the new baby knee pads available for little ones 6 months to 2 years old. They're perfect for crawling to protect from bruising, scrapes and carpet burns. These come in sets that include 2 pairs. They have unique velcro straps that allow you to adjust the fit as your baby grows all the way to age 2. They also come in all sorts of adorable colors and patterns. My favorites are the sharks and the unicorn patterns.
comments ( 12 )