Pandemic-Friendly School Break Ideas for the Whole Family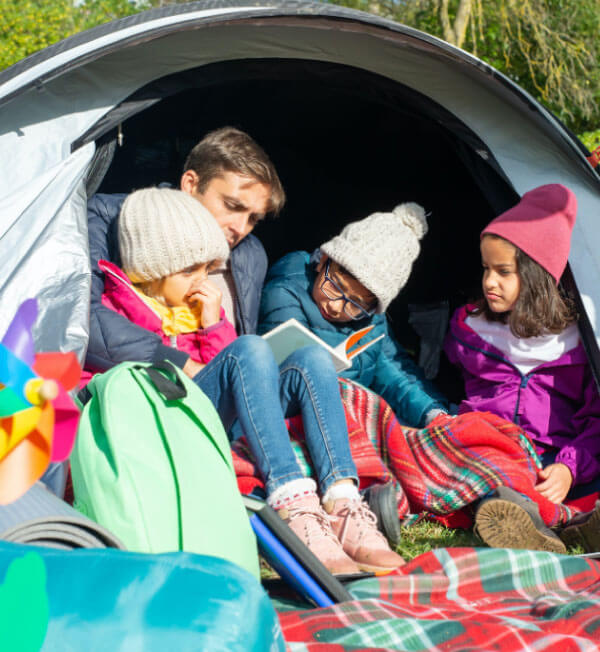 Young students everywhere would agree that the best parts of any school year are the extended breaks that come along each season. Vacations can be precious times for families looking to make special memories together, although the unique circumstances of the 2021-22 school year and the ongoing pandemic can throw a wrench in the works. Even so, there are plenty of ways parents can navigate the current landscape to set up a safe and enjoyable vacation plan for the whole family. 
Traveling During COVID
Many would-be travelers may be quick to write off any long trips in the presence of a pandemic. While it's important to be aware of any travel regulations, particularly stricter international travel restrictions, there are actually a number of pandemic-friendly travel options that families can still enjoy.
Travel reviewers have ranked the best airlines to fly in the midst of COVID-19 with Delta being the popular choice. However, many countries have closed their borders to American tourists throughout the pandemic and may continue to keep them shuttered for some time. Parents may want to consider some safe travel ideas for the family to enjoy within the American homeland:
Taking a road trip
Picking apples
Visiting national parks
Having Fun Close to Home
Making memories with your children during their school break doesn't have to mean traveling hundreds or thousands of miles away. Many families find fun destinations right in their local areas. If you're part of the 40% of Americans reported by the National Ocean Service to live near a coast, you can comfortably visit the beach during most seasons. Otherwise, you can still visit a nearby pool, lake, or educational museum.
Parents should also consider activities for kids, such as picnics or scavenger hunts, that can be enjoyed at local parks. Skating, cycling, and scooting are also great activities, but make sure to keep your kids decked out for safety with protective gear from Simply Kids.
Creating Memories Indoors
The safest and most stress-free way for families to spend time together during school breaks this year is to simply stay home. A house can turn into a whimsical playground or a mystifying campsite with the right mindset. The possibilities for a family staycation are only limited by the combined imaginations you and your children utilize. Many indoor activities can be exciting without requiring anything more than what's already in your home:
Building blanket forts
Streaming a movie marathon in your pajamas
Enjoying a board game night
Staying Comfortable as a Working Parent
Work-from-home parents face a host of unique challenges every day. New challenges arrive during school breaks in the form of keeping up with your children all day. Staying sane doesn't come naturally when you're trying to work, take care of your kids, and entertain them all at the same time.
It helps to stay comfortable with jeans and a flannel shirt or some cozy leggings and a loose T-shirt when you may have to run around with the kids all day. While professionals stress the importance of getting dressed for remote work for the sake of productivity, comfort comes first and foremost for parents pulled in two or three directions all day.
It's easy to overlook the reality that children only have a limited number of school breaks to spend with their families during their time as students. These are fleeting chances to create lifelong memories. While an ongoing pandemic can put a damper on certain plans, many options for a wonderful time still exist during seasonal vacations this coming school year.
comments ( 5 )